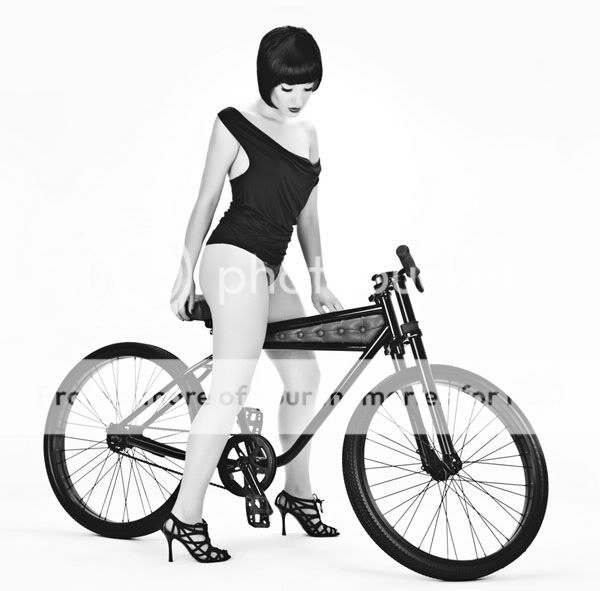 Look, we're the first to admit we can't figure out the oversized man-baby cruiser bike craze that first hit about ten years ago. Really, there's just nothing cool about riding some strange theme bike around as a grown-ass man. But, we've seen those bikes for sale right alongside the 20″ BMX bikes that we would actually ride, so we guess it all comes down to the ass of the beholder.
Here's a cruiser we'd actually ride, too: the Epitaph by Autumn. Not really a theme bike, but then again, we're fairly sure the Steam Punk guys would be all over this shit –– chimney sweep tails and stovepipe hat and all. We dig the board track-style handlebars and frontend, the dual wheel/tire combo and the overall stance. After all, it ultimately comes down to the stance. And to top it all off, there's some tasty button-tuck aged leather wrapping the seat, bars and the filled center (where the horn button is on Dad's authentic vintage Schwinn).
Now, the only problem we see with this thing is that the single speed Epitaph might be a little more of a challenge to get up and down the hills of San Francisco with the extra tire surface to push around. But, we figure if we actually master that, the extra workout will keep us that much further away from the funeral coach this thing was themed after. Damned theme bikes…
Order your $2,950.00 Epitaph at Autumn (here) before all twelve of the original run is gone. As of this writing, two have already been snapped up.